Sleep More, Eat Less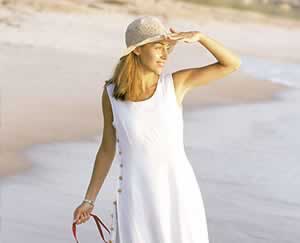 Sleep restriction could be one of the environmental factors that contribute to the obesity epidemic
Skimping on sleep can lead to excess eating and might promote obesity, reports a study in the
American Journal of Clinical Nutrition
.
Maybe being awake longer gives us more time to eat, or perhaps it has to do with hormones; sleep restriction leads to increases in hunger hormones and decreases in those that make us feel full. Perhaps we turn to food to boost our energy after a sleepless night. Whatever the explanation, the end result is the same: sleep deprivation is a recipe for weight gain.
People spend less time sleeping these days, with losses in sleep time averaging from one to two hours per night since the 1960s. A few studies have shown that as sleep time goes down, body mass index (BMI) goes up. The new study is the first of its kind to investigate the effect of short-term sleep deprivation on appetite and food consumption.
Twelve healthy, normal-weight men in their early twenties took part in the study. In the first part, they were allowed to sleep for either four or eight hours. The next day, appetite, sleepiness, and the amount and types of food eaten were recorded. The conditions were reversed for the second half of the experiment; those who slept four hours now slept for eight, and vice versa.
"I'm so tired, I could eat"
The day after sleeping for four hours, the men ate 22% more than when they had slept for eight hours the previous night. Sensations of hunger were significantly increased before breakfast and dinner after the short sleep, so it was not surprising that most of the excess eating took place at those meals. The men ate 98% more fat at dinnertime after a night of sleep deprivation.
"The results suggest that sleep restriction could be one of the environmental factors that contribute to the obesity epidemic," said the study's authors.
Make sleep a priority
Keep a regular sleep schedule. Try to go to bed at the same time each night, and have a routine. For some, it might be reading a book. Others may find that listening to a relaxation CD can help them drift off. Try to minimise distractions; keep the TV in a different room.
Have a light snack. A little protein before bed can help regulate blood sugar levels during the night. Drops in blood sugar during the sleeping hours can cause frequent wakening.
Take a break. It's easy to read just one more headline or respond to the e-mail that just came in. At bedtime, try to resist the urge. Your waistline will thank you.
(Am J Clin Nutr 2010;doi:10.3945/ajcn.2009.28523)
Kimberly Beauchamp, ND, earned her bachelor's degree from the University of Rhode Island and her Doctorate of Naturopathic Medicine from Bastyr University in Kenmore, WA. She cofounded South County Naturopaths in Wakefield, RI, and now sees patients in East Greenwich and Wakefield. Inspired by her passion for healthy eating and her own young daughters, Dr. Beauchamp is currently writing a book about optimizing children's health through better nutrition.
Copyright © 2020 TraceGains, Inc. All rights reserved.